[Spanish version below – Versión en español a continuación]
Science for the People calls for solidarity pickets outside Microsoft, Salesforce, and Amazon stores and offices. We support tech workers protesting their company's complicity in Trump's separation of migrant families, a violation of international human rights laws.
The Trump administration has unleashed Immigrations and Customs Enforcement (ICE) and the Border Patrol to escalate their racist roundups of undocumented immigrants. The US government has detained and forcibly separated thousands of children from their parents at the US-Mexico border. 20,000 migrant children could be interned by the US government.
Amid the horror at the border, tech workers are saying #TechWontBuildIt. Already, 300 Microsoft workers have signed onto an open letter calling for an end to their company's contract with ICE.
Join them!
Sign the public Open Letter to Microsoft demanding they end their $19.4 million contract with ICE.
Read and share an Open Letter to Salesforce from Fight for the Future.
Read and share Amazon employees' Open Letter to Jeff Bezos.
These actions at Microsoft and Salesforce come after thousands of Amazon and Google workers similarly protested their company's complicity with immigration, law enforcement, and the military. This harkens back to one of the worst episodes of technology & repression: IBM's infamous work to assist the Nazi genocide.
"We refuse to build the platform that powers ICE…and we refuse to contribute to tools that violate human rights…We demand a choice in what we build, and a say in how it is used." (Amazon open letter)
Below are resources that you can use to picket complicit companies in your town.
Flyers:
More images: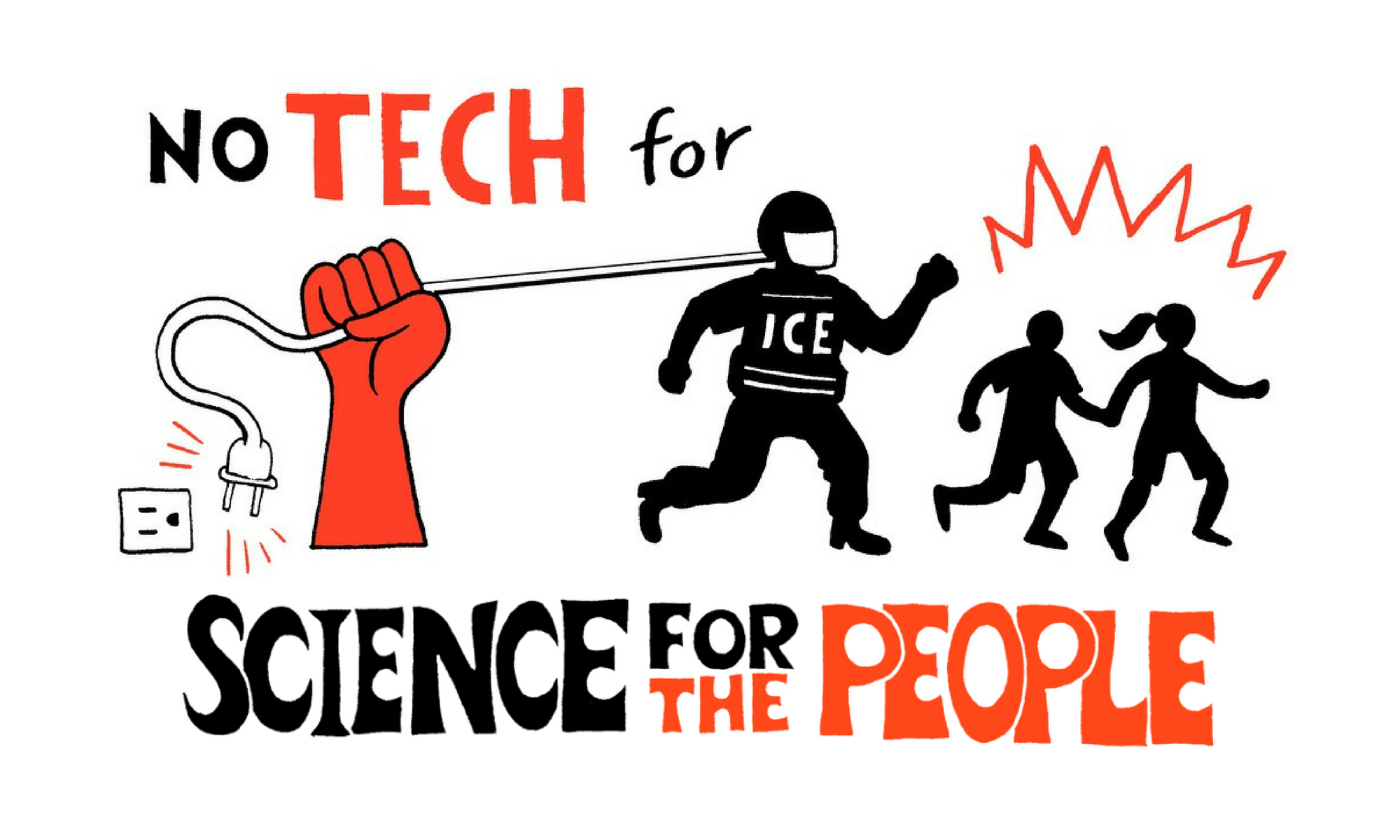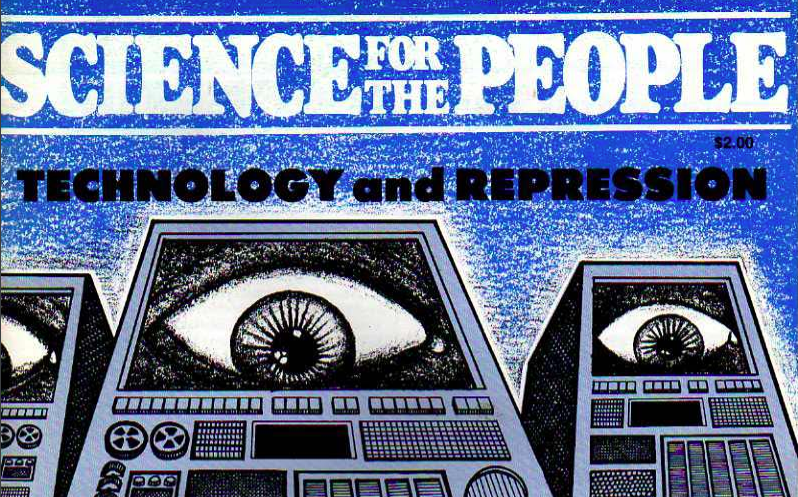 Please send any photos and reports from your picket to sftp.publishing@gmail.com and share on social media: tag @sftporg (on Twitter and Facebook) and use the hashtags #TechWontBuildIt, #TechforthePeople, and #AbolishICE.
Also….Happy Pride 💜❤💛💚💙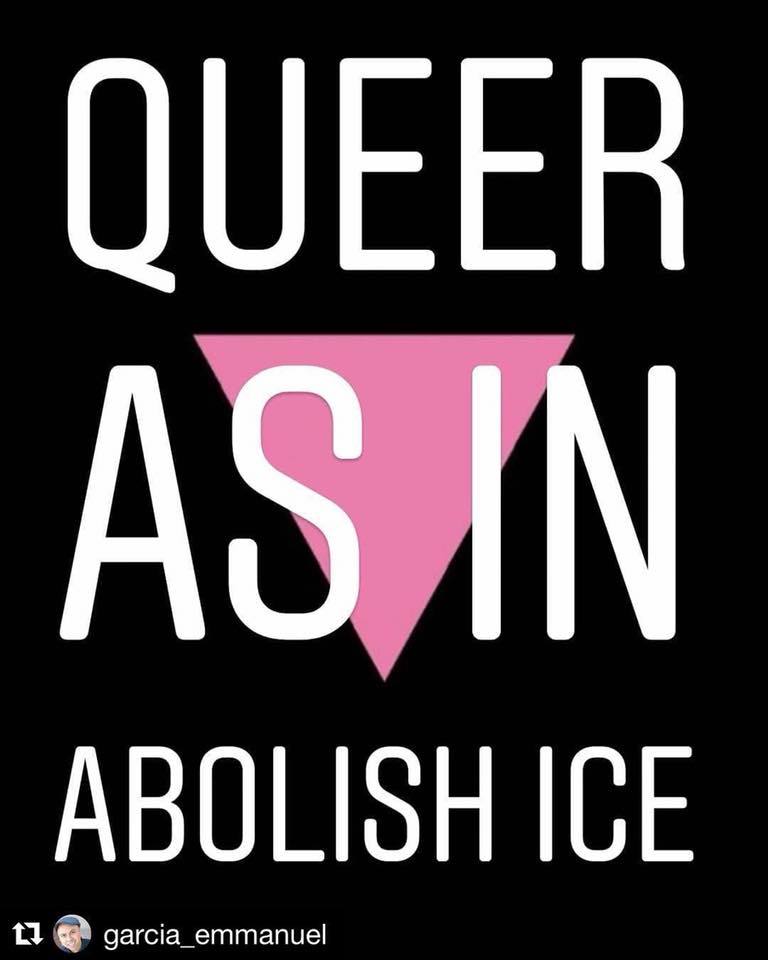 ---
En Español
PROTESTE CON PIQUETES EN SU CIUDAD: NO TECNOLOGÍA PARA ICE
Ciencia para el Pueblo pide piquetes de solidaridad fuera de las tiendas y oficinas de Microsoft. Apoyamos a los cientos de trabajadores de Microsoft que protestan contra la complicidad de la compañía en la politica migratoria de Trump que fuerza la separación de familias de migrantes — una violación de los derechos humanos internacionales.
La administración de Trump ha enviado el Servicio de Inmigración y Control de Aduanas (Immigration and Customs Enforcement, ICE) y la patrulla Fronteriza para intensificar sus acorralamientos racistas de inmigrantes indocumentados. El gobierno de los Estados Unidos ha detenido y separado a la fuerza miles de niños de sus padres en la frontera de los Estados Unidos y México. 20,000 niños inmigrantes fueran detenidos por el gobierno de los EE.UU.
En medio del horror en la frontera, trabajadores tecnológicos dicen #TechWontBuildIt (#TecNoLoConstruirá). 300 trabajadores de Microsoft han firmado una carta abierta que pide la finalización del contrato entre la compañía y ICE.
Firme la  Carta Abierta a Microsoft exigiendo romper su contracto de 19.4 millones de dólares con ICE.
Lea y comparta la Carta Abierta a Salesforce de Fight for the Future.
Lea y comparta la Carta Abierta a Jeff Bezos de los trabajadores de Amazon.
Estas acciones suceden después de que miles de trabajadores de Amazon y Google protestaron de manera similar contra la complicidad de sus compañías con inmigración, cumplimiento de la ley, y el ejército. Esto se remonta a uno de los capítulos peores de la tecnología y  la represión: el trabajo infame de IBM en asistir el genocidio Nazi.
"Nos negamos a construir la plataforma que da poder a ICE…y nos negamos a contribuir a herramientas que violan los derechos humanos… Exigimos una elección en lo que construimos, y una opinión sobre cómo se usa." (Carta abierta a Amazon)
Abajo hay recursos que se puede usar para protestar con piquetes en su ciudad.
Prospectos para imprimir o usar como un modelo para sus propios eventos: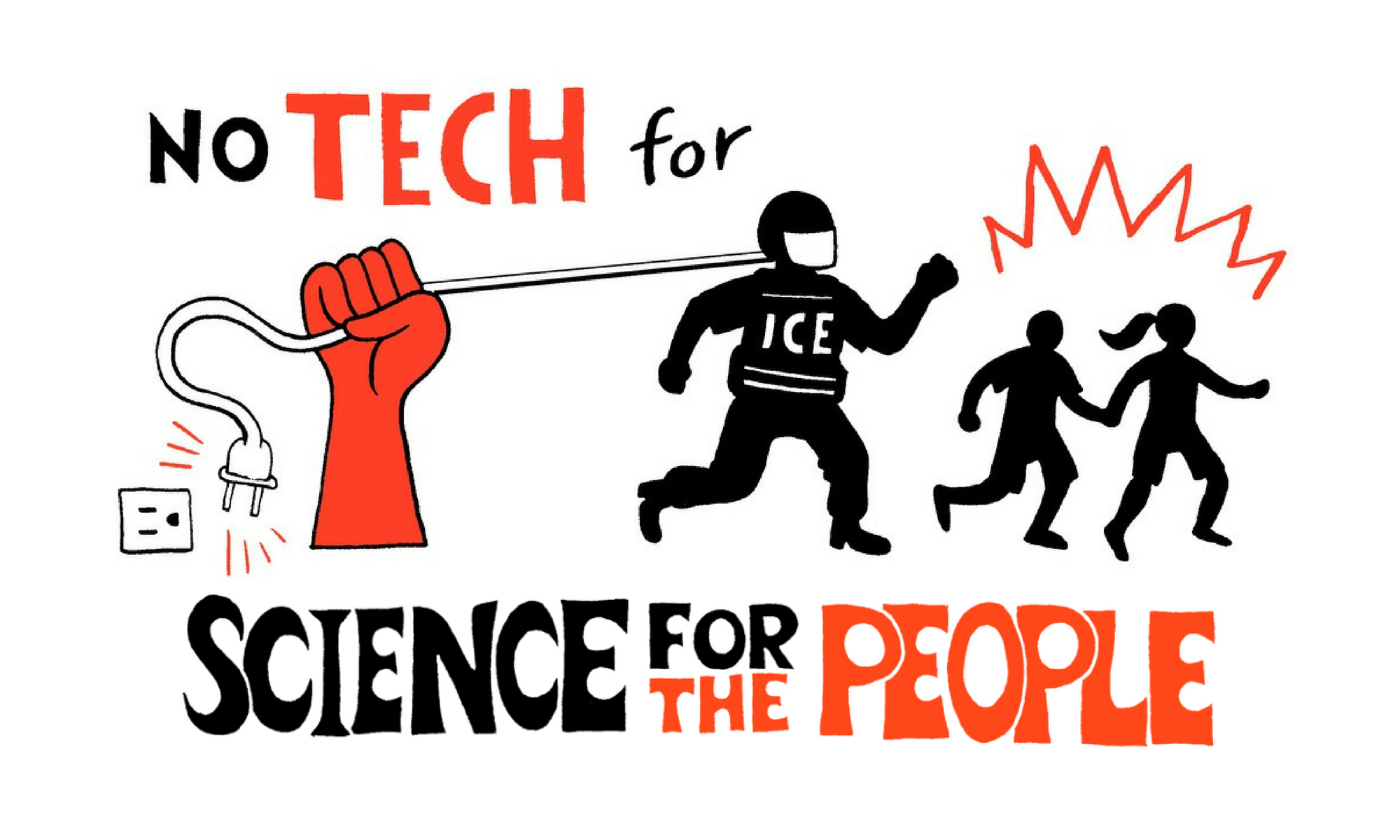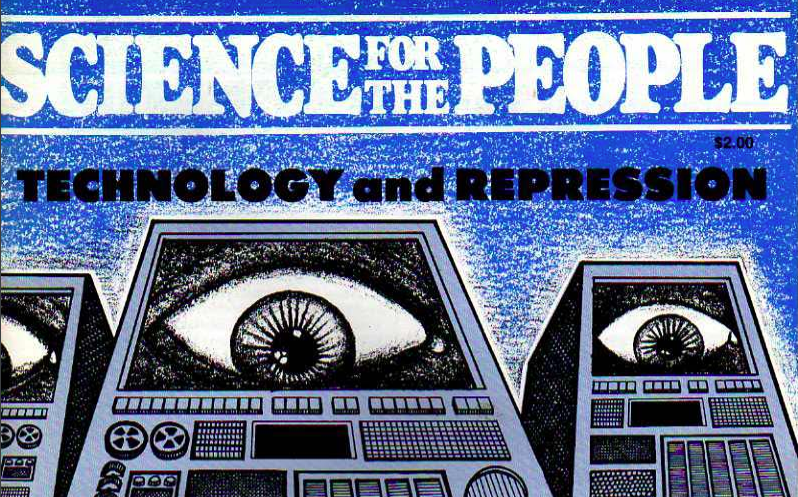 Traducción: Ciencia para el Pueblo. Tecnología y represión.
Vol. 15 No. 2: "Hermano Grande Computerizado" de Marion Butner (Mar./Abr. 1983)
Por favor envíe cualquieras fotos y informes de su piquete a sftp.publishing@gmail.com, y publíquelos con los redes sociales: ponga una etiqueta a @sftporg (en Twitter y Facebook) y use los hashtags #TecNoLoConstruirá,#TecParaLaGente, y #AboleaICE (#TechWontBuildIt, #TechforthePeople, y #AbolishICE).