Science for the People calls for a "People's Green New Deal" to combat the climate crisis with widespread democratic input.
Watch this page, sign on, & check social media for details about this campaign.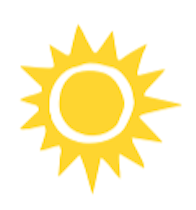 Nine Ways Scientists Can Support a People's Green New Deal
Other ways you can get involved
---
November 12, 2019
Science for the People seeks proposals for articles, art, and other content for the upcoming issue, "A People's Green New Deal" (Volume 23, Number 2, Summer 2020).
With this issue, SftP hopes to contribute to the outpouring of ideas, organizing, support, and criticism that have greeted the Green New Deal (GND) proposal over the past year, and to help shape the contours of global climate struggles and solutions.
"A People's Green New Deal" seeks to (1) bolster the movement's own technical knowledge base, (2) challenge colonial and capitalist scientific and technical knowledge, and methods of making knowledge, and (3) provide a forum for organizing reports and discussions about strategy, tactics, and general political outlook.
This issue advances an emancipatory climate vision: we take as a given that our planetary future depends on the military industrial complex being downsized and dismantled; on wealth being redistributed; and on solidarity beating back racism, colonialism, extractivism, gender violence, and commodification. We seek submissions that shed light on these climate imperatives in new and creative ways, and sharpen our readers' understanding of who and what can advance the truly radical climate solutions we need.
The Climate Debates We Should Be Having
After decades of lies and distractions, we have finally moved beyond a false "debate" about whether or not climate change is happening and caused by humanity.
Many real debates remain. Changing everything about the way our society grows its food and powers its activities will involve difficult trade-offs, incredible social disruption, and the deployment of technologies in new ways. SftP seeks submissions that illuminate these debates in a comradely spirit.
From warnings to action
The year 2019 saw a flourishing of climate mobilization: fuel price uprisings in France and Ecuador; ongoing Indigenous resistance and the proposal for a Red Deal; climate change organizing in labor unions and workplaces; the explosive growth of Sunrise Movement, Extinction Rebellion, and the youth climate strikes.
Scientists, engineers, technicians, and tech workers have been part of this organizing upsurge. We welcome case studies, organizing reports, stories of success or failure, lessons learned, and plans for future action.
The knowledge we need (and how to (re)create it)
Communities all over the world are experimenting with new ways of relating to each other and to non-human nature, often fortifying and restoring traditional practices. How is intellectual work being done in our communities to generate the knowledge and skills we need to build a future beyond the climate crisis?
We especially welcome submissions from social scientists, educators, and those who leverage Indigenous history and work done outside the capitalist scientific establishment to draw lessons for today's climate organizing.
Submission Guidelines:
Science for the People is soliciting proposals on these subjects from all countries and regions. We compensate authors and artists for their work.
Deadline for submissions: Friday, January 10, 2020
Narrative Content:
We accept proposals for features, short essays, opinions, book and media reviews, and poetry.
Visual and hybrid content:
We accept submissions for photography and photo essays, maps and data visualizations, interactive graphics, illustrations, cartoons, and other artwork.
Science for the People articles are geared toward non-specialists, and are written in a journalistic format. We will consider submissions from scientists across the STEM fields; scholars working in science and technology studies; as well as non-scientists and non-specialists.
We encourage submissions from activists and those organizing in the sciences, as well as those working in the humanities and arts at the intersection of science. We particularly welcome women, people of color, non-binary individuals, and others traditionally underrepresented in these fields to send submissions to Science for the People.
Need more information? Here are some of the questions the People's Green New Deal Editorial Collective members are asking ourselves in imagining this issue of the magazine.
What are the social and environmental costs of various forms of non-fossil energy, and what trade-offs (such as temporary reliance on nuclear energy or on dangerous refrigerant gases, or the construction of new long distance transmission lines) might be needed?
What is the proper venue of action on climate? Is it possible for a "People's" Green New Deal to be spearheaded by the United States government? What is the role of, for instance, autonomous Indigenous communities, and how will their perspectives drive action and analysis? What is the role of technical "expertise" in this process? Of ownership and governance models, such as community-, cooperatively-, or municipally-owned energy resources?
How much carbon can we actually store in soils and forests, or in the built environment (via mass timber or carbon-negative concrete)? What are the most promising proposals for doing so, and what are the associated economic and political hurdles? What trade-offs with other land or resource uses might exist? What precautions should be made for inert vs active forms of storage?
What does "carbon neutral" really mean, and is there a place for offsets in the green transition?
How much of a role should market-based activities play in the climate transition? What are the positive and negative aspects of carbon taxation, privately-driven renewable energy, clean transportation, or resilience initiatives, or other market approaches to addressing the climate crisis?
What are the assumptions behind prominent estimates of job creation/losses from a Green New Deal? What biases do various proposals have toward core capitalist countries versus countries of the Global South?
What role do workers in STEM fields have to play in climate organizing? How can we best support the above groups who are leading the charge?
How can we better organize our colleagues and overcome inertia and conservatism within STEM workplaces?
Who are the corporate entities monopolizing the technical knowledge we need to transition away from unsustainable and polluting systems? How much of our current understanding of environmental resources and risk is privatized within the financial, insurance, real estate, civil engineering, and other industries?
What are the most under-studied issues in climate forecasting, and why? Do the global climate models have biases toward certain regions? Where are the gaps in our current climate knowledge and where do those fall along the lines of global power?
What does a bottom-up research agenda for the climate crisis look like?
---
September 10, 2019
JOIN AN ORGANIZING WEBINAR
"Scientists in the Climate Strike"
Organized by Science for the People Boston
Vignesh Ramachandran on What are the climate strike demands and how can scientists communicate about them effectively?
Nathan Phillips on How can scientists get involved in community organizing?
Nafis Hasan on Enacting climate justice through local campaigns
Tuesday, September 17
4:00-5:30pm Eastern / 1:00pm Pacific
---
STEM workers/scientists/engineers: letter of support coming soon
(empty line)
---
SftP's People's Green New Deal campaign will run through 2020.
We will:
Hold high profile, public events that examine the overlapping social, political, and technical aspects of the Green New Deal. Check out our list of topical Focus Areas and Organizing Guide.


 (empty line)

Collect testimony on the Green New Deal and publish it in Science for the People Magazine. 


(empty line)


Unlike Congress, where right-wing think-tanks and industry "experts" dominate discussions, this testimony will come from ordinary people, from social movements, from community members, and from sympathetic technical experts about their vision of a Green New Deal. We will collect testimony through postcards from attendees at our public forums, via audio and video recordings, interviews, written documents, photographs, artwork, and more.


(empty line)

Politicize thousands of scientists and engineers across North America and beyond.

(empty line)


To help build a mass movement for immediate and large-scale action on climate justice, we need more technical workers to speak out and organize. Sign on to the statement on this page as a first step toward contributing our technical knowledge and resources to climate and social justice.
---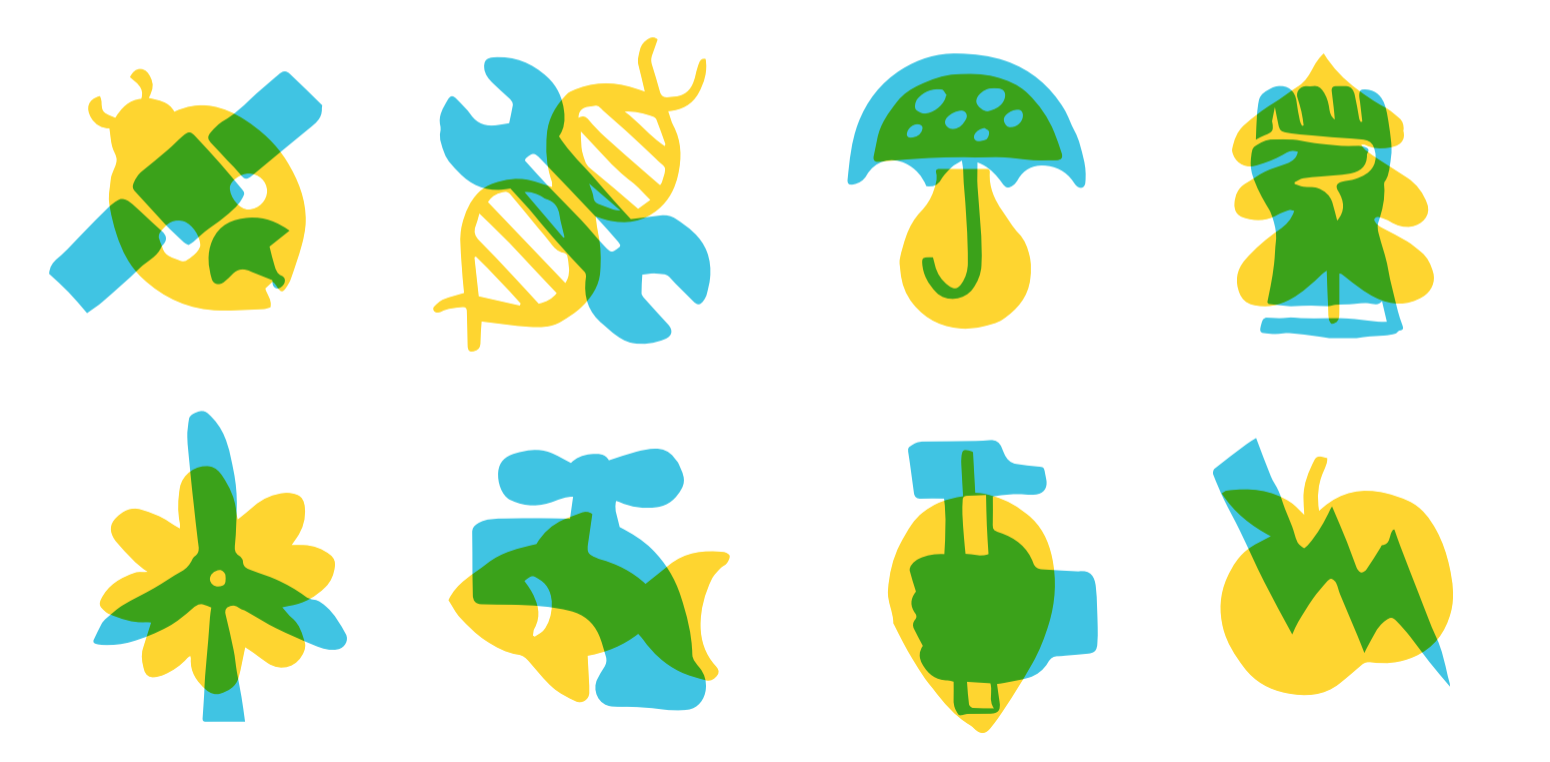 Longer term goals for the campaign include:
Bring the Green New Deal into the classroom. Working with school teachers and community groups, we will develop a series of popular educational trainings and materials. These are intended to de-mystify topics that are made unnecessarily complex by entrenched corporate interests and bureaucracies, such as how energy systems work.
Pro-actively build relationships to break down barriers across sections of the climate movement, especially between university-centered organizing and community/environmental justice struggles.
Help the climate justice movement build a powerful platform for the democratic intake of opinions and arguments for what a Green New Deal should include and avoid.